AI
In the process of transforming data into knowledge, our AI assist you.
In Bioinformatics, Artificial Intelligence plays a significant role. Through machine-learning, we discover unknown matters. Recently, persistent technological advancements of big data and deep-learning elevate the possibility.
AI technology unveils and discovers meanings and values of complicated data not only from multi-omics but also from documents, videos, and networks.
Insilicogen's AI technology handles character data, sequential data, video imaging, and unstructured big data to discover hidden knowledge and implements techniques such as structuring, interconnecting, machine-learning, feature selection, and extraction to support integrated understanding.
Artificial Intelligence - AI Voucher Supply Company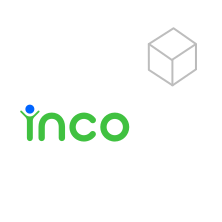 RECOM
Artificial Intelligence Recommender System
Beyond the existing collaborative filtering and content-based filtering, we provide a solution that customizes products in the company based on the latest recommendation system that combines existing machine learning and deep learning technique. We suggest optimal recommendation results to achieve the target indicator based on product meta-information, customer meta-information, and target indicator information. The recommender system applies in various fields such as product recommendation as well as content preference.
Wide & Deep Learning for Recommender System
Deep FM
AutoRec
KGCN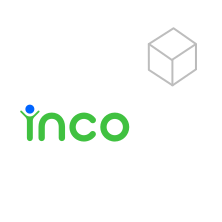 CV
Image Detection, Segmentation, and Classification
We can apply the latest deep learning algorithms that detect objects from the image in real-time and divide the significant areas from the image by using segmentation technology. Additionally, we generalize the images in various ways through computer image preprocessing technology to apply the latest deep learning algorithms with the highest accuracy possible. For data labeling, we have a technology that provides an interface for image area labeling for automatic area recognition.
OpenCV
Image Detection (YOLO v3)
Image Classification
Image Segementation (U-Net)
Semantic Modeling
Through semantic modeling, we integrate the clients' complex data and open sources for continuous data accumulation and creation, and find insight.
Machine Learning
EDA (Exploratory data analysis)

Analysis of data structure and reduction of dimension

Data refinement, transformation and preprocessing

Feature selection and extraction

An optimized machine-learning model Development and assessment
Deep Learning
Extract pattern map using DNN(Deep Neural Network), create a deep learning model by applying the architecture

Classification, detection, segmentation, and model development for biological and medical image

Complex network construction by NLP (Natural language processing) based literature data analysis
Tailored Knowledge
Visualize web-based analysis results

Provide data result of real-time dynamic programming, which is available online

Web application and mobile app development

Development of artificial intelligence and analysis algorithms at mobile edge
Research project
[Korea Disease Control and Prevention Agency] Building a large-scale computing-based AI pipeline and visualization
[Rowan] Establishment of a personalized content-based recommendation system for dementia
[National Institute of Fisheries Science] Establishment of flatfish growth prediction model based on machine learning
[Korea Institute for Animal Products Quality Evaluation] Establishment of a mechanized quality evaluation system for Korean beef based on artificial intelligence
[D.iF] Food object detection and classification by deep learning
[National Research Institute of Cultural Heritage] Establishment of machine learning model to predict termite damage of wooden cultural heritage
[Korea Institute for Animal Products Quality Evaluation] Beef quality estimation by image analysis(Deep Learning) and machine learning
[National Institute of Animal Science] Maker selection for degenerative disease by machine learning
[National Institute of Fisheries Science] Development of machine learning model for prediction of high temperature tolerance for abalone
[Ministry of Environment] Construction of environmentally hazardous material-genomics knowledge-based and Development of semantics-based technology
[Ministry of Environment] Excavation of indicators for heavy metal toxicology using toxicogenomics
[Food Industry Technology Support Center] Coordination analysis among health function, culture, excellence geographic location of korean food and korean food ingredient
[Korea Food Research Institute] Traditional food semantics database construction and analysis program
[Korea Food Research Institute] Construction of semantics database and korean food specialized ontology
[Pusan National University] Construction of anti-aging molecular network of aging Database
[Korea Food Research Institute] Development of INSILICO Food pilot system through the integrated analysis of food information
[KwangDong] Development of iF DB based dry complex system DB and h-pilot system
Patent and Program Registration
[Patent Registration 10-2021-0168283] System for risk prediction of osteoporosis
[Patent Registration 10-2118103] Method for measuring the fineness of marbling using ribeye image of Korean beef
[Patent Registration 10-2067076] Biomarker composition for prediction or diagnosis of canine patellar lunation
[Patent Application 10-2019-0023081] Biomarker composition for diagnosing lung cancer comprising peptide nucleic acid
[Patent Application 10-2019-0025109] High sensitive genetic variation detection and reporting system based on barcode sequence
[Patent Application 10-2019-0155754] Biomarker composition for prediction or diagnosis of canine degenerative Diseases
[Patent Registration 10-1107582] Web-based ontology editing operation system
[Program Registration 2011-01-121-005389] Smart-TGM heavy metals toxicity-index excavating tools
[Program Registration 2011-01-129-001569] WeightViz by weight visualization tool
[Program Registration C-2014-030421] Personal genomics-based obesity risk computing program
[PCT Application pct110125] Web-based ontology editing operation system
[Patent Application 10-2014-0163505] Customized personal traits dietary ingredients for information character-chemical agent network system and providing methods
[Patent Application 10-2014-0170397] Personal genomics-based obesity risk analysis system and method
[Patent Application 10-2015-0156844] Customized food information recommendation system considering personal genotype and phenotype information
Concept of Semantics and AI
Concept of Semantics

Concept of Machine Learning

Concept of Deep Learning